THE SEXUAL ASSAULT/RAPE CRISIS CENTRE OF PEEL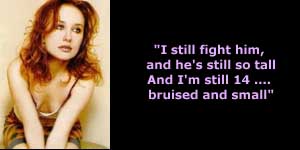 The Sexual Assault/Rape Crisis Centre of Peel is an organization serving women over the age of 16 who have experienced childhood sexual abuse, sexual assault and/or sexual harassment at some point in their lives, and serves the cities that comprise the Region of Peel. They are a non-profit charitable organization funded by The Ministry of the Solicitor General & Correctional Services of Ontario, The United Way of Peel Region, and fundraisers and donations.
SERVICES PROVIDED
1) A 24-hour crisis and support telephone service to provide confidential and anonymous crisis intervention, and practical/emotional support and information;
2) Support counselling - short term, support and advocacy
3) Peer Support Groups - two streams, one for those assaulted before age 16, one for those assaulted after age 16.
4) Women's sharing groups - support, preventing isolation, learning skills.
5) Accompaniment on request to hospitals, the police station and the court process.
6) Public education assistance.